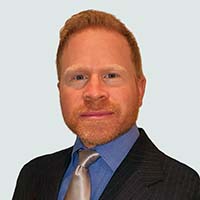 Rick Weber
Managing Partner
Rick Weber is the Managing Partner of Arbor Ridge Partners. Rick started as an attorney at an AmLaw 50 law firm and then became a federal prosecutor for the United States Securities and Exchange Commission. In 2000, Rick left the practice of law and co-founded Advocate Solutions – becoming one of the pioneers in the eDiscovery industry with the creation of Discovery Cracker. Since then, Rick has personally sold three other litigation technology companies – having led negotiations and due diligence for all of them.
Having started and sold several litigation technology companies, Rick has deep industry contacts and an inside working knowledge of legal technology mergers and acquisitions. Rick's background as an attorney and prosecutor for the SEC allows for a skillful understanding for how best to structure mergers and acquisitions.
Rick is also an arbitrator for FINRA and is frequently invited to speak as an expert in the field of Electronic Discovery and Litigation Data Management at conferences and CLE seminars sponsored by corporations, law firms, the American Bar Association, and state bar associations. Rick's overall experience has generated relationships and connections outside of the legal technology industry – thereby creating expanded opportunities for clients.
Rick holds a B.A. from Michigan State University with honors, and a J.D. from the Vanderbilt University School of Law, having served as an Associate Editor of the Law Review.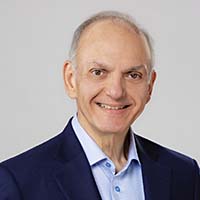 Greg Mazares
M&A Advisor
Greg Mazares has over 40 years of experience as a senior executive for public and private corporations in consumer goods, financial services, and litigation support services. He has spent the past 33 years as a senior leader of litigation services and legal technology companies.
His experience includes serving as EVP of M&A for KLDiscovery Inc. Previously, he was president & CEO at Encore Discovery Solutions and president of sales at Discovia, where he led the growth of both companies prior to their acquisitions in 2011 and 2017, respectively. He also was part of a management group which acquired over 40 court reporting firms across the United States to form Esquire Deposition Services.
Greg holds an undergraduate degree in economics from Harvard University and an MBA from Harvard Business School.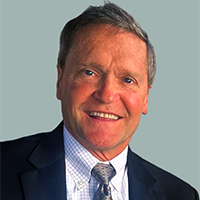 Bob Ranck
M&A Advisor
Bob Ranck has over ten years of experience in mergers and acquisitions, providing deal sourcing and origination services in the Records and Information Management (RIM) industry. His experience includes VP, M&A Development with 2-20 Records Management, a middle market private equity portfolio company that was successfully sold in 2022, and M&A with Iron Mountain, where he had business acquisition responsibility for the Western U.S. and Canada.
Prior to M&A, Bob spent 20 years in business development and consulting in the Legal Technology and Legal Services industry with companies including: Electronic Evidence Discovery, Doculex, LIT Group, IKON, and Atlanta Legal Copies.
Bob holds a B.S. in Industrial Management from the Georgia Institute of Technology.